Best Sellers
Papershell Pecan Halves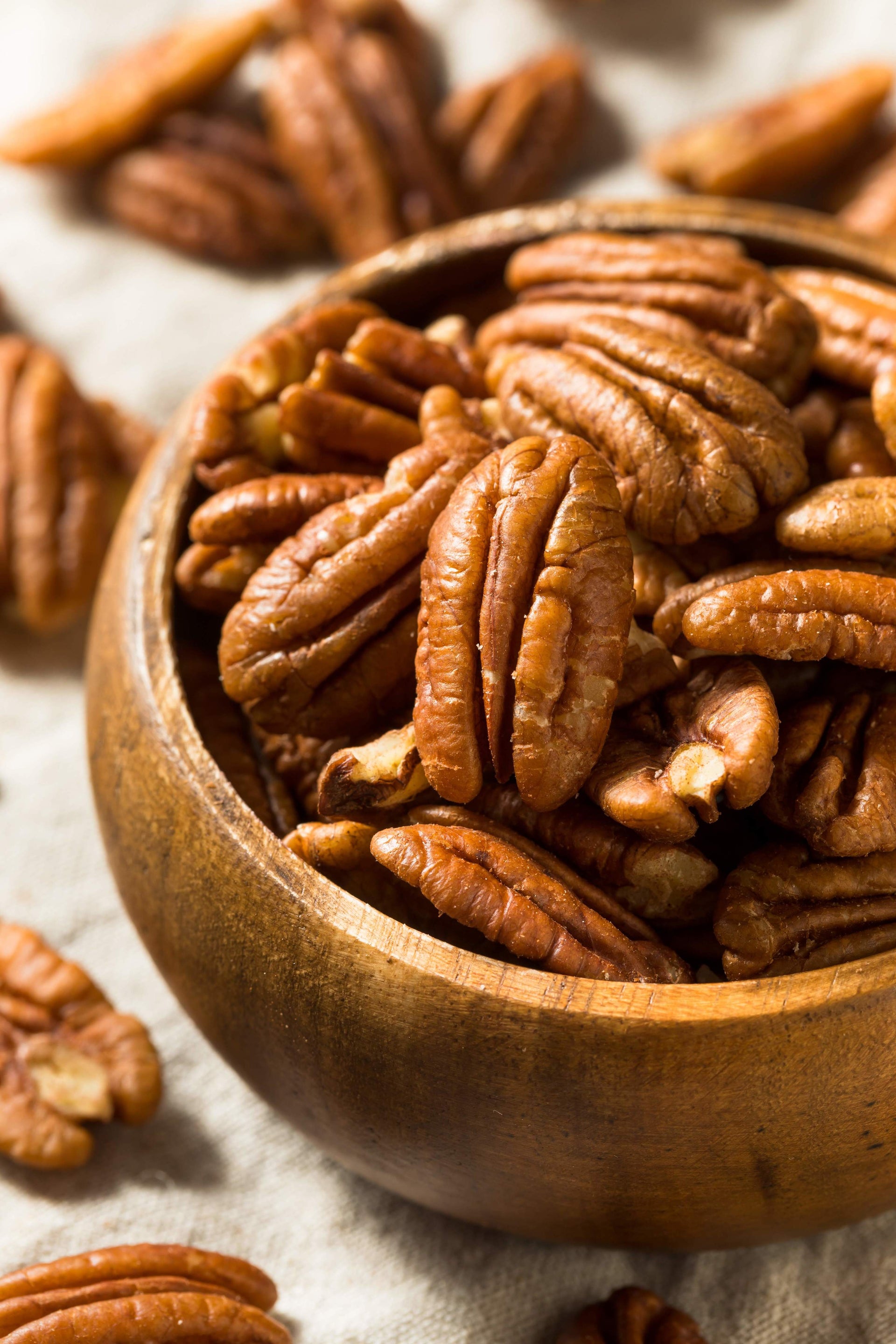 Papershell Pecan Halves
7-Way Sampler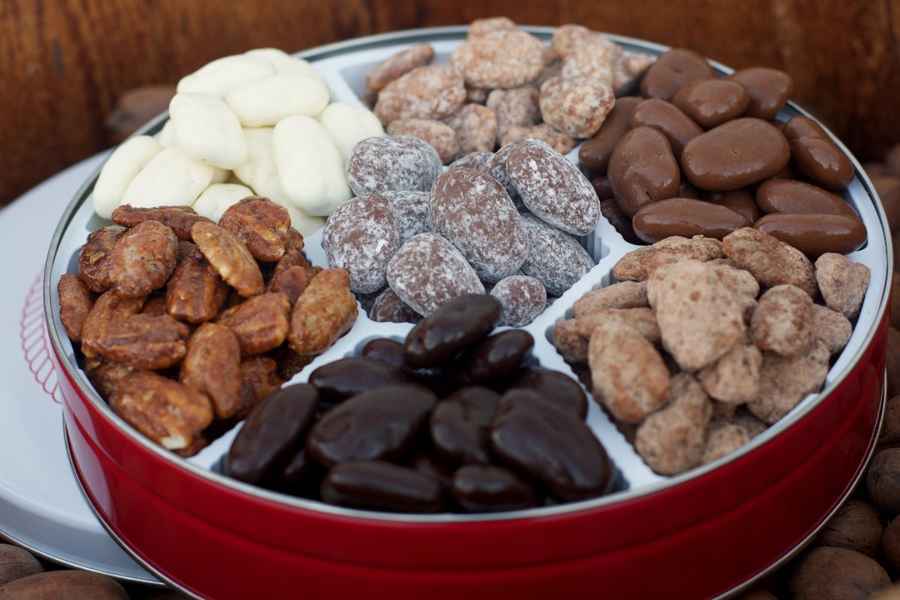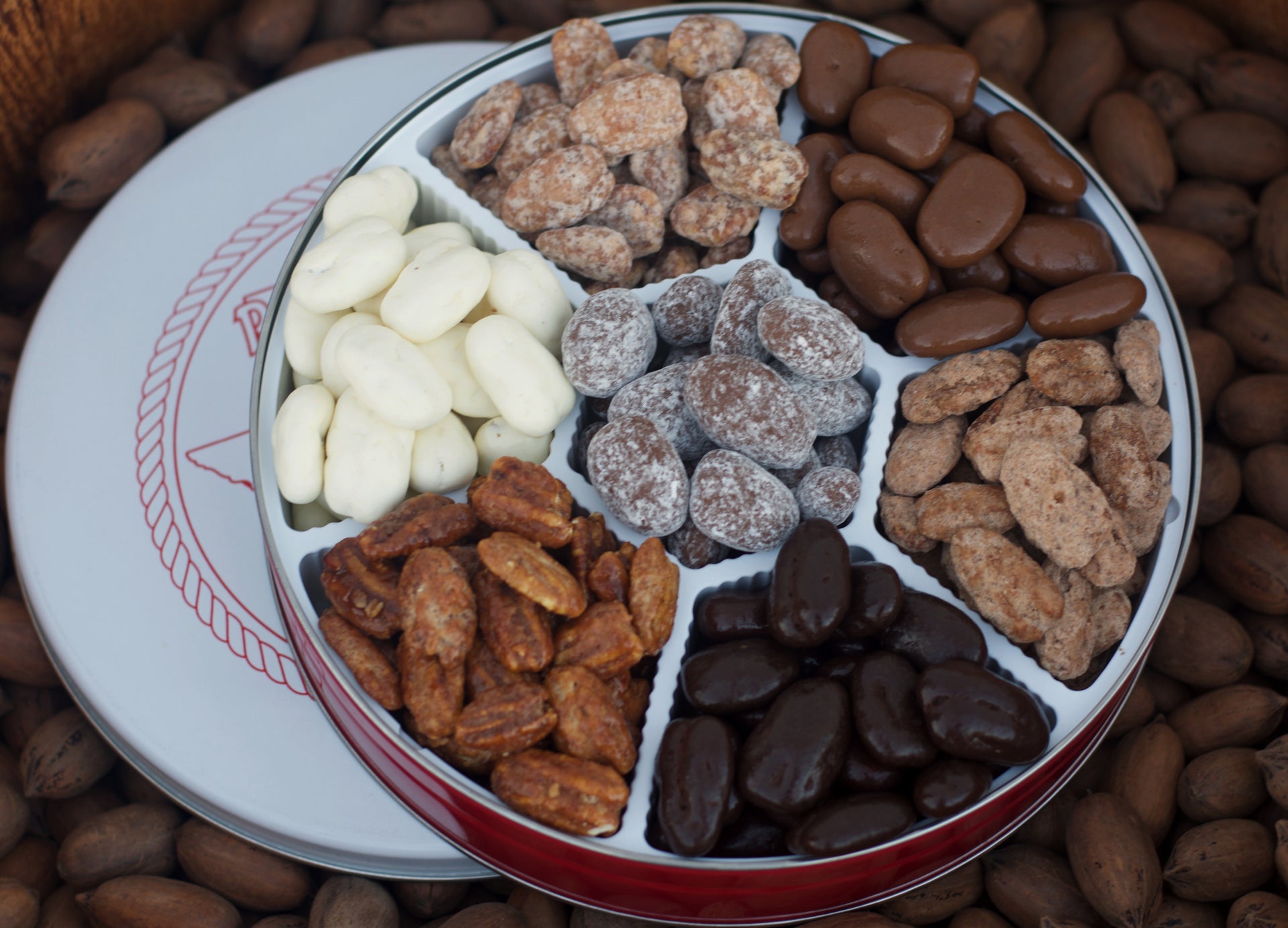 7-Way Sampler
Sweet Fire Pecans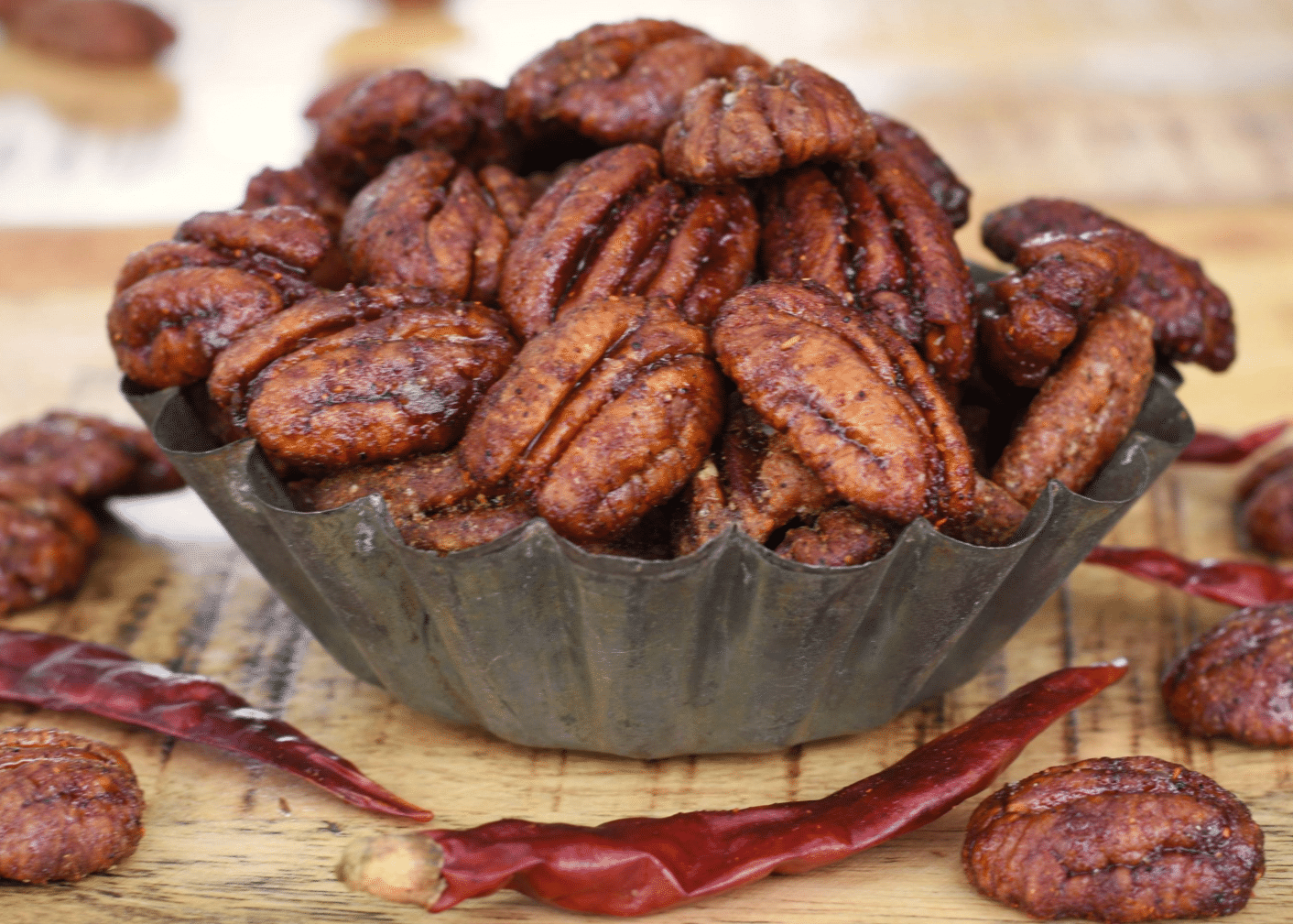 Sweet Fire Pecans
Our Pecans
If you're looking for delicious fresh pecans, pecan gifts, or Southern pecan pie, then you've come to the right place. Rattlesnake Ranch Pecan Company is situated on a working ranch in east Texas that is home to cattle, hay and over 2,000 pecan trees. For over 20 years, we've been providing our customers with gourmet candied pecan gift tins, customized corporate gifts, uniquely designed gift baskets, made-from-scratch pecan pies and golden papershell pecan halves. While our gift tins of flavored pecans are perfect for any occasion, they have become staple Christmas gifts given by our customers throughout the nation.  So whether you are looking for that perfect gift to send to someone special or wanting to impress holiday guests with a delicious pecan pie, we have you covered with products of excellent quality!
We welcome you to browse and order our pecan product selection online! We ship via UPS, with shipments typically arriving in approximately 2-3 business days. Processing and transit times may be extended during peak holiday season.
Be sure to like us on Facebook and follow us on Instagram!